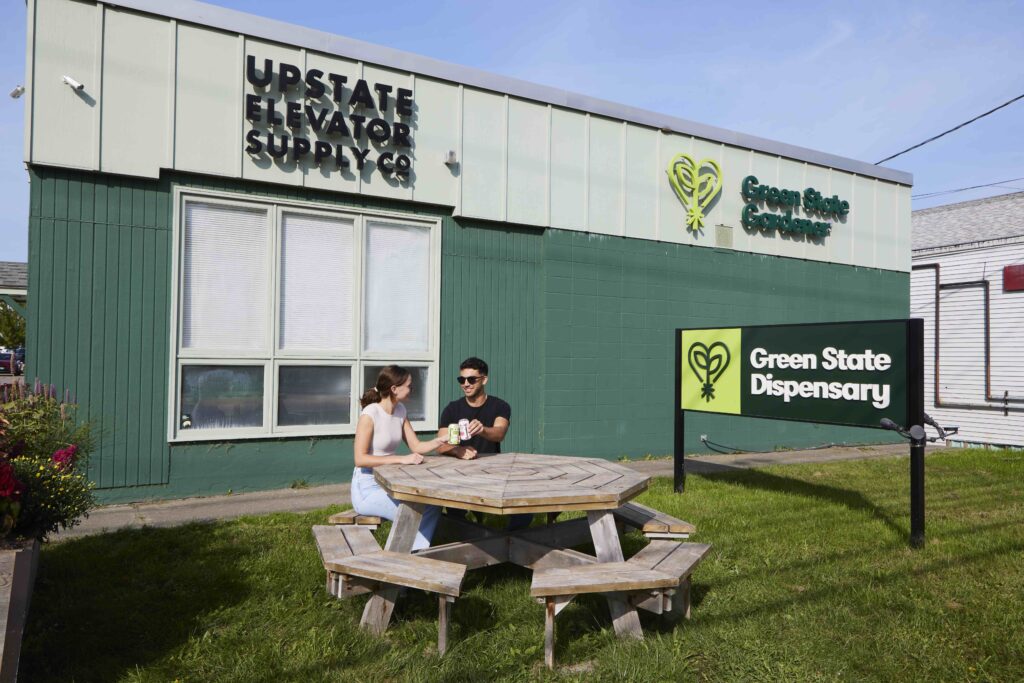 One year down! October 14th marks 1 year since we opened our doors as Green State Dispensary!
The past year has all but flown by, and we are beyond grateful for everyone who has walked through our doors the last year.
CELEBRATE 1-YEAR OF GREEN STATE
To celebrate our 1-year anniversary as Green State Dispensary, home of the Upstate Elevator Flagship Store, we are pulling out all the stops. We'll be running specials the entire week leading up to our October 14th anniversary including double loyalty day for Lift League members!
So come on down to Green State, Saturday, October 14th for BIG DISCOUNTS, Twisted Halo Donuts, DJ Kev, a Photo Booth and more. Come celebrate legal cannabis sales with us!
JOIN US FOR A WEEK OF DEALS!
Tuesday, October 10th – Double Loyalty Day for Lift League Members! Loyalty members earn 2x points for every $1 spent.
Wednesday, October 11th – Spin the Wheel Wednesday for exclusive discounts and merch!
Thursday, October 12th – Sunday, October 15th – Save 20% on all Upstate Elevator Operators THC (excluding flower and pre-rolls) and 30% off all Upstate Elevator Supply Co. CBD. (More deals announced 10/14!)
Saturday, October 14th – Join us from 12-4pm for live music, donuts made on site by Twisted Halo Donuts, The Shoppe Food Truck, a photo booth and MORE SURPRISE DEALS!